Urban Farming
GROWING THE SPIRIT OF INNOVATION!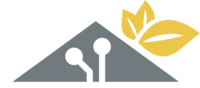 Considering that more than 60 hectares of roofs are waiting to be fully exploited in Luxembourg, Neobuild provides you with a never-seen-before service dedicated to urban farming, aiming at supporting project holders to build their urban greenhouse.
Whatever your goals are (environmental, social or business objectives), Neobuild supports you from the construction project management, to its optimal exploitation, through its production and even its distribution.
LET'S GERMINATE A NEW MODEL FOR A CIRCULAR AND LOCAL ECONOMY!